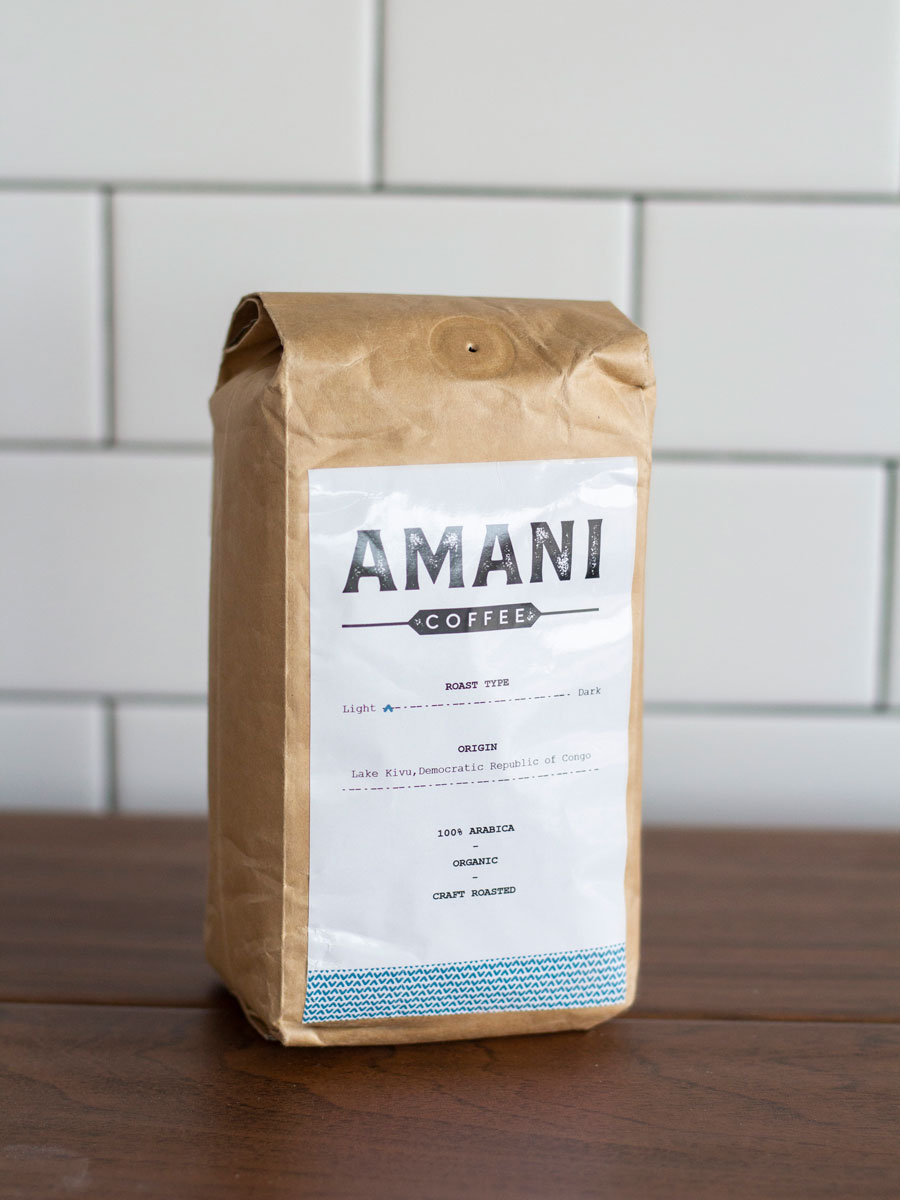 Light Roast
ABOUT THIS COFFEE:
Organic

Bourbon varietal

Grown between 4900-6900 feet above sea level in rich volcanic soil
Tasting Notes:
Peanut, Lemon, Red Apple, Cashew
PRODUCER:
COUNTRY / REGION:
Democratic Republic of Congo – Lake Kivu
PROCESS:
Fully Washed – Dried on Raised Beds
Amani Coffee Company brings coffee from DR Congo, specifically from the COOPADE COOP-CA OF KIVU. The farm is located in North Kivu, high in the Kyondo Mountains along the National Virunga Park and Lake Edward in the territories of Beni and Lubero.
The COOPADE COOP consists of 2,127 smallholder farmers. Forty percent of them (850) are women. The washing station is owned and operated by the COOP membership.
The mission of the COOP is clear: To combat unemployment and poverty. To promote a lasting peace in the region of Kivu; thus, a natural partner for Amani and our mission.